Patchwork Family
For additional information call: +00LMVVXXVIIXVVIII
The World-Cultural-Heritage
For additinal information see: www.ursula.imperialis.eu

Ursula Sabisch, Meesenring 4, 23566 Luebeck, Germany

To the

ICC

International Criminal Court

Maanweg 174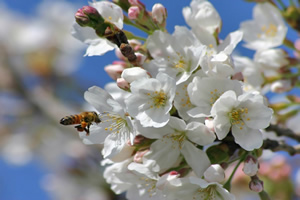 NL-2516 AB The Hague /CO
CC Worldwide
Luebeck, 4 May 2010
Free English translation on 27 August 2021.
The German-language document you may find here!

Forced evictions for the use of juvenile offenders and preventive measures for juveniles worldwide.
Resolution

Dear Sirs, Dear Judges, Dear Juveniles,

As already announced, I am now going to determine how the accumulated wealth of individuals must be distributed, as it cannot be legally acquired!

A letter that has already been announced states in part how and why the ownership of property, especially real estate, will change.

Since there have already been some model attempts to free juvenile offenders from their "confinement and from hopelessness" by providing, as a good example, a homely facility with a common fireplace, a common dining table and with common rooms, whereby each juvenile must be provided with a small room for privacy and each occupant is bound to the common domestic conditions, it has now become obvious to use the "scammed" luxury buildings to a large extent accordingly!

Not only for juvenile delinquents, but also for those young people who notice in themselves that they are in danger of becoming delinquents, this path of integration into a changing society should open up!

This means that young people should register for these model trials at the appropriate offices at the appropriate time in order to be placed in an SOS family, which must form a patchwork family of at least five members. The prerequisite for this is the consent of the parents or legal guardian, whereby a voluntary, preventive measure of a young person can be terminated or limited in time at any time.

In particular, an independent housewife is needed who enjoys cooking and is happy to manage the household for at least five to eight people. Furthermore, an appropriately trained man is needed who is responsible for the order to be maintained in the residential community and for the offenders' releases.

There is also the care for the urgently needed school-leaving qualification or the care for the apprenticeship or job, whereby future-oriented handicrafts must be promoted.

The model is also ideal and feasible for juvenile drug addicts or mentally ill persons, once the first hurdle of addictive behaviour has been bettered, however, these affected people should be allowed to make use of the castles of the earth in their most difficult phase, which also belong to the enforcement system and must be rebuilt or expanded accordingly, whereby pomp and splendour must not be lacking, as these will still contain further possibilities of use!

The villas on earth that are suitable in terms of area will please be remodelled or equipped in accordance with the demand for a normal life, which means that the pomp and the excessive luxury will be cleared out of the villas so that the shot does not backfire!

A high quality equipped kitchen is the appropriate tool for a housewife with the aforementioned responsibilities and may remain, just like the right of residence of the SOS educated families, which is valid until the young people reach the age of 21 if they are suitable.

Should some villagers make themselves available as SOS families, this would be an appropriate achievement, if the persons are suitable, to be able to remain resident in the villa, because blameless in the fate of many youths are especially not those who have come to such a property through more than questionable business dealings and that compulsorily without any legitimate role model function!! !!

For the past year, my person has been living in a commercial area where deafening noise is frequently made at night by the delivery of goods or where sleep is interrupted by the noise of the tenants of this former Stasi barracks.

In addition, there is the banging of car doors or the engine noise right next to this building, where I "ended up" in a ground-floor flat with my partner after an execution, where many young people gather in the evenings at the car parks of the hypermarkets, often standing under the influence of alcohol.

Who do you think you are?

I urgently advise you to come to your senses and redeem my demands without delay, because even my person can no longer hold this "dump" for much longer, in which there is still much to be done by everyone who claims to have a right to exist.

Ursula Sabisch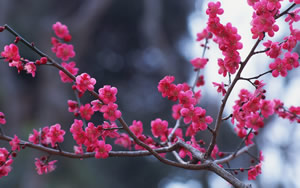 Empress
February 2011
Every owner of a villa or even a castle will have to think very carefully about how or by what means such ownership could have come about and please document this carefully and truthfully.

What remains at the bottom line should not be taken away from anyone, unless there is nothing, nothing at all left at the bottom line!
August 2016

This document is also irreversible, as it includes an element of an already concluded contract.
OMEGA -The World-Heritage

+OOVIXXLLMLLOXVVIIOO

The World-Cultural-Heritage

www.ursulasabisch.netsempress.net

OMEGA +00XXVVOOIIIILLXX